Les Arases
Residential development in the heart of the Conches, in Geneva, Switzerland. Seven luxury apartment buildings are now available for market.
The Brief

We worked with 1875 Finance to create the branding, promotional collateral, and website for Les Arases, a new residential development in the sought-after Conches. With 57 luxury apartments for sale, the primary goal was to successfully sell all apartments before construction on the development had finished.

My role was to craft a multilingual website that detailed the scheme's progress and introduced potential buyers to the Conches locale.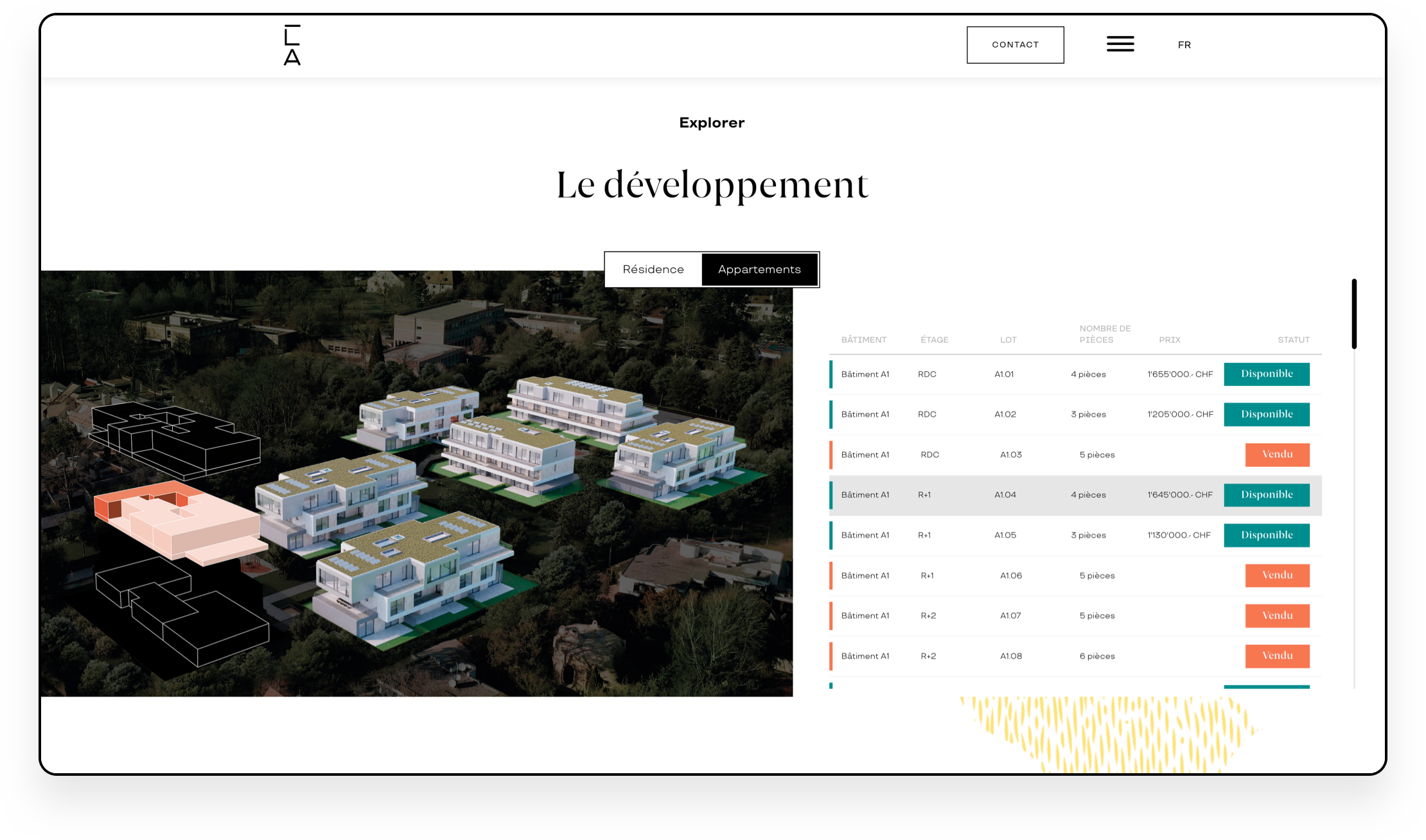 Ready to see some more?